The class is provided with colouring sheets and firefighter dress up gear to introduce them to home fire safety concepts in a fun, engaging way. 
No formal lessons are delivered by the firefighters. Instead, Kindergarten students are provided with free giveaways that introduce them to home fire safety concepts in a fun, engaging way.
We encourage the teachers to use the colouring sheets, the firefighter dress up gear and the big book 'The Firefighters BBQ' to engage children in thinking about home fire safety and the role firefighters as helpers in their community.
The resources include some of the key home fire safety messages that the children will learn about when they participate in the School Fire Education program from Prep to grade 6.
For Kindergarten-aged children, parents and caregivers are still the best people to make sure that they are safe from fire.
At home and at school, responsible adults can reassure children that they have a plan and will take care of them if there is a fire.
These resources are used and distributed in Kindergarten classrooms by the School Fire Education Instructors.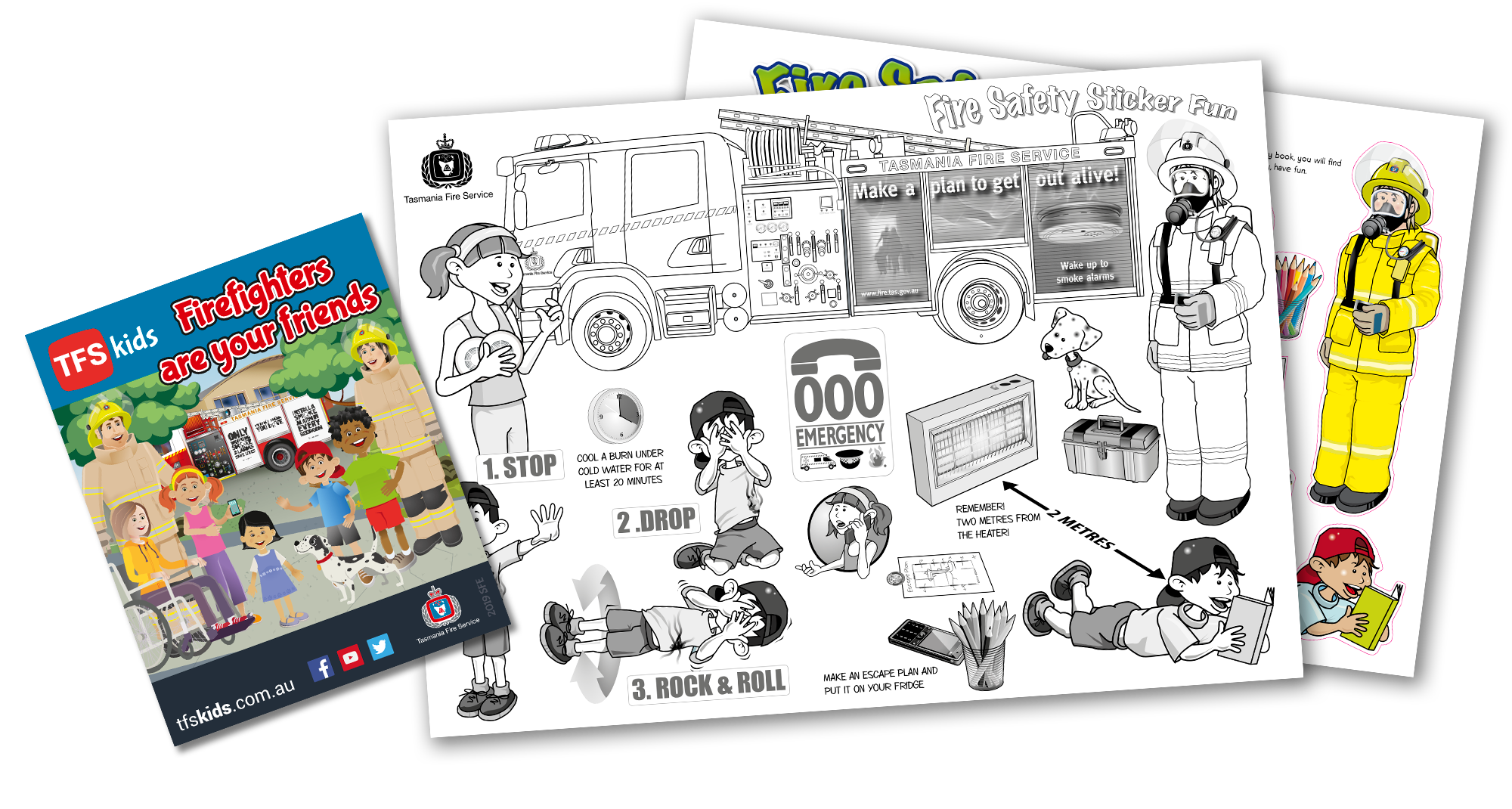 Related pages
TFS receives regular requests from preschools and child care centres asking for firefighters to...
Children from Prep meet the friendly firefighters from the School Fire Education Program and learn...