Only working smoke alarms save lives!
You should install a smoke alarm in each sleeping area (bedroom) hallway living area and the top of stairways in a multi-level home. Smoke alarms should be supported by a home fire escape plan.
Test alarms monthly.
Vacuum dust from alarms every six months.
Replace batteries once a year. Some alarms have 10 year lithium batteries that do not need replacing every year.
Mains powered smoke alarms also have back-up batteries - check with the manufacturer if your model has batteries that need to be replaced regularly, or whether it has a re-chargeable battery.
Young children are likely to sleep through the sound of a smoke alarm, so you must alert them to a fire and help them escape to safety.
Installation of a smoke alarm is quick and easy. Follow the manufacturer's instructions. Generally, because smoke rises, mounting in the middle of the ceiling is recommended.
Maximum protection can be gained from interconnecting smoke alarms - so when one goes off they all go off alerting you and your family as quickly as possible if there is a fire.
Install a smoke alarm in every bedroom.
Where best to position your smoke alarms
Single Level Homes 
Install a smoke alarm in every sleeping area (bedroom), hallway and living area.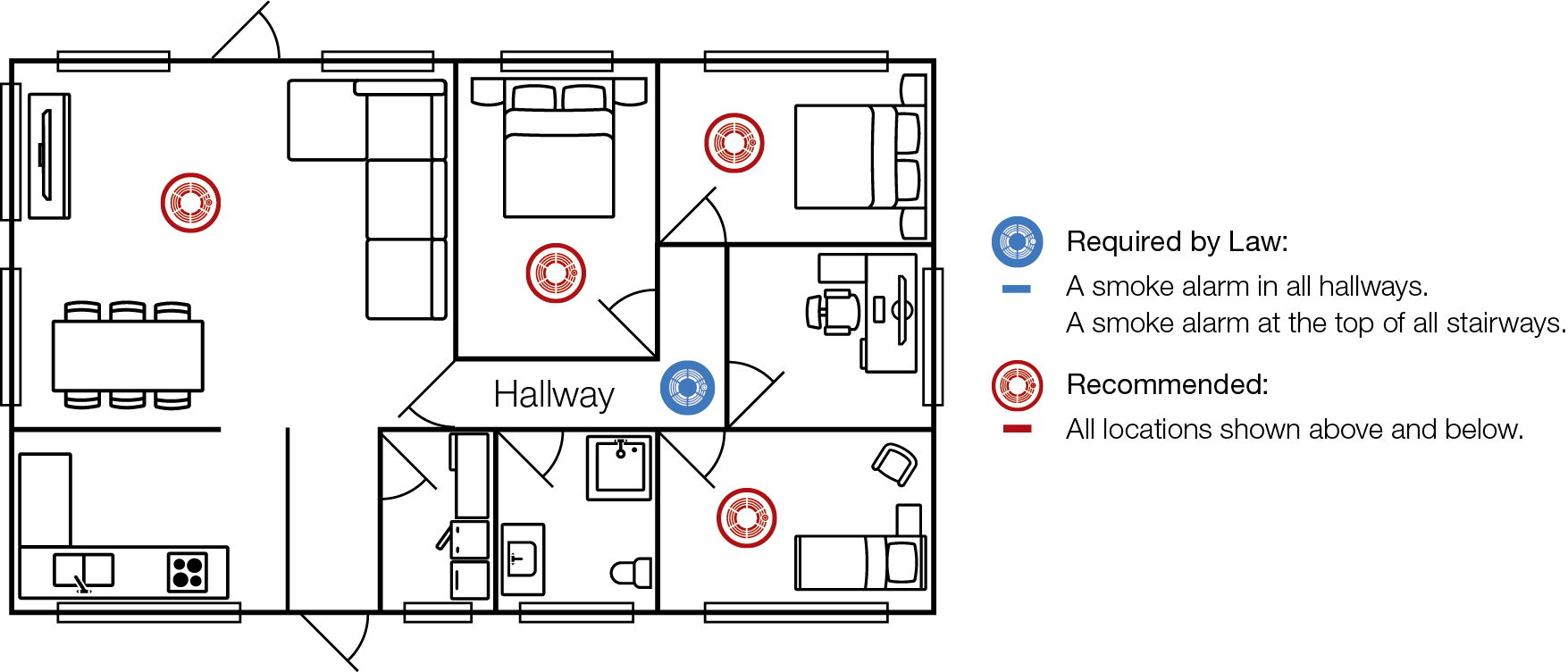 Multi Level Homes
Install a smoke alarm in every sleeping area (bedroom), hallway, living area and on the ceiling at the top of the stairway connecting the levels.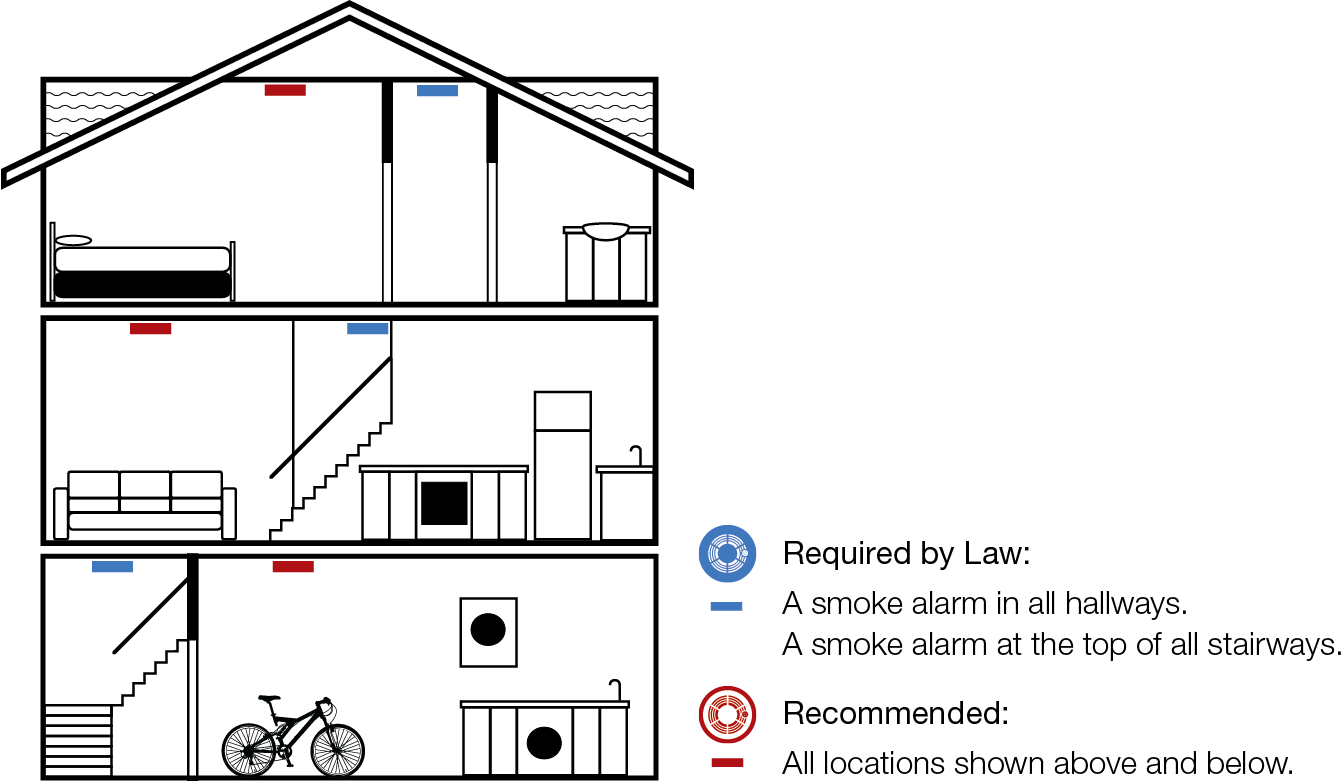 Smoke alarms for the Deaf and Hard of Hearing
Smoke alarm packages for the Deaf and Hard of Hearing include all the necessary components to give a person a visual and tactile (vibrating) alert to a smoke alarm.
The packages usually consist of three parts:

When the smoke alarm is activated it sends a radio signal, activating the flashing strobe and the pillow shaker.
Note - the smoke alarm still makes loud audible beeps to alert people without a hearing impairment.
Important
If you require an alarm for the Deaf or Hard of Hearing contact Expression Australia.
You may be eligible for a subsidy.
Phone/TTY: (03) 6228 1955 
Email: infotas@expression.com.au
SMS: +61 418 341 373
Related pages
The Tasmania Fire Service responds to more than 350 house fires each year and Tasmania has one of...
The best fire escape plan is worthless if your escape route is blocked.
Everybody in the house should know what to do if there is a fire - have a family home fire escape...