Fires are fast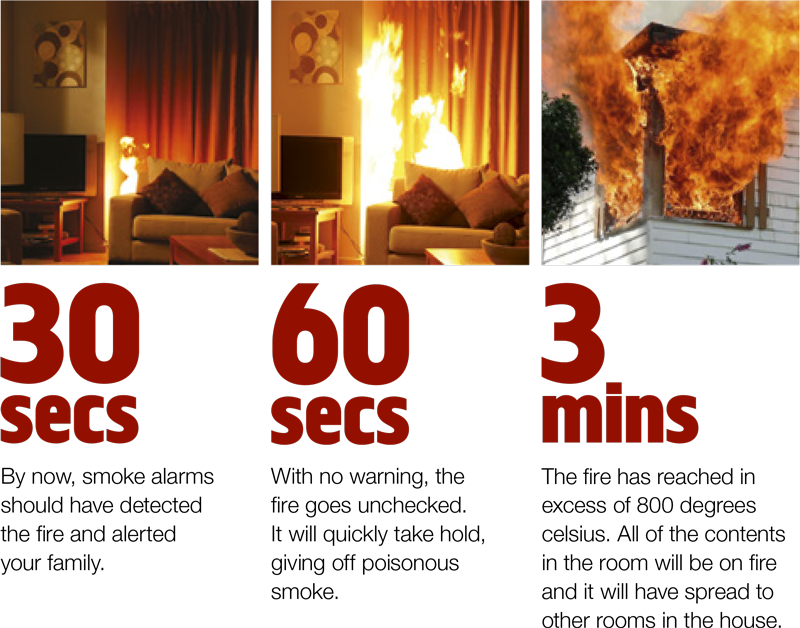 Where do home fires start?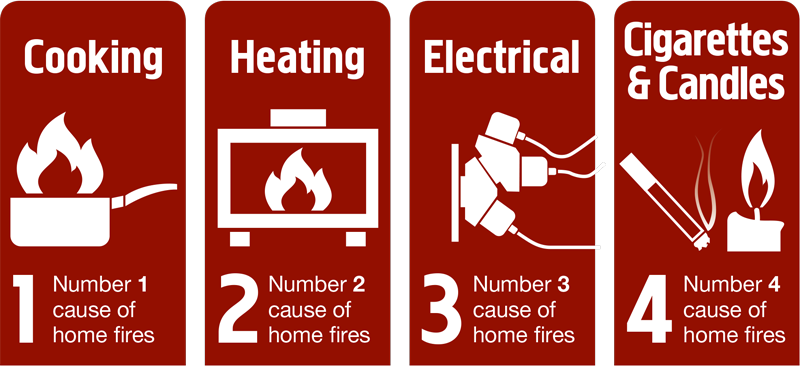 What to do in the case of a fire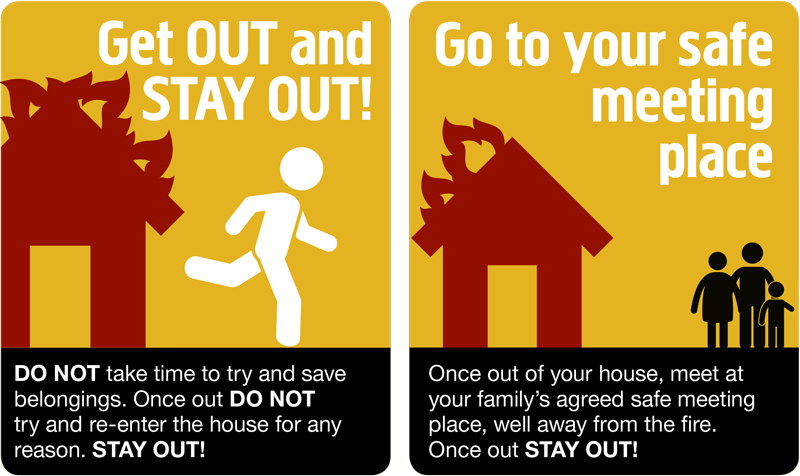 Do these things to safely escape a fire
Get down, get low, get out – smoke is poisonous, get underneath it on your hands and knees, and crawl to the nearest safe exit.
Shut the doors behind you to stop the spread of fire and smoke.
Shout Fire! Fire! Fire! to warn others.
Ensure everyone is out of the building.
Get out and stay out – never go back inside.
Go to your safe meeting place – such as your letterbox.
Call triple zero '000' from a mobile or a neighbour's phone.
Wait for the Fire Service to arrive.
Emergency calls
Call triple zero '000'
Ask for Fire, Police or Ambulance.
Stay calm, don't shout, speak slowly and clearly.
When asked give the:

State you live in, street number, street name, suburb, nearest cross street.
Stay focused, stay relevant, stay on the line.
Important
Calls to triple zero (000) are FREE 24 hours a day, every day.

If you are deaf or hard of hearing or have a speech impairment, the National Relay Service provides six ways to contact emergency services.